Railroader, GEORGIA SHARK FISHING 
It was a true SSC kinda day, with winds at 20, rain, full moon, flood tide, AND a frontal passage all at the same time…In textbook Commando fashion, Me, Nick, Mike, and Dustin said screw it, and went fishing anyway…We launched at about 1100, and I found out that this was Mike's FIRST voyage in a 'yak…So besides the weather, Mike also has to fight a rippin' current, all the while trying to fish, dodge dock pilings, and teach himself how to handle a kayak… 
He done GOOD!
The question of whether my brined fiddlers catch fish or not, was answered, once and for all, today. We were short on bait, with only a few live crabs, and two cups of Brined between four of us. I took some live crabs, but I didn't ever reach into the bucket. I fished the Brined Crabs exclusively, and caught the biggest Sheep of my career so far…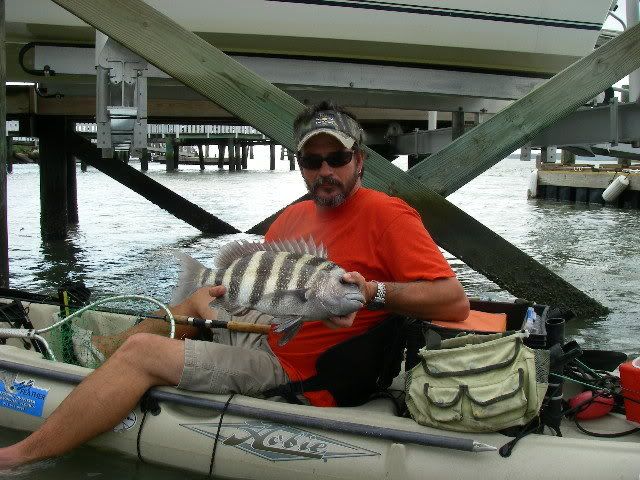 I got a total of four Sheeps in the 'yak, and had one self release, boatside. I also caught a Toadfish…
Nick stayed hard at work, and managed two keeper Sheep (self imposed 12″ limit), a small slot Redfish, and a little Black Drum.
Doin' his thing…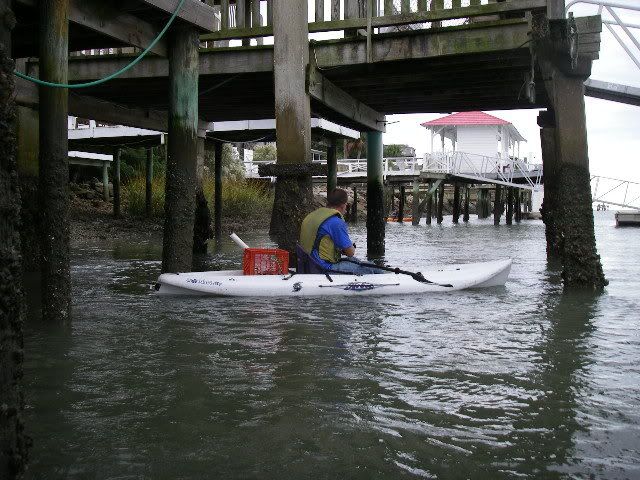 Here's Mike, whose goal was to get himself a Sheep. He did.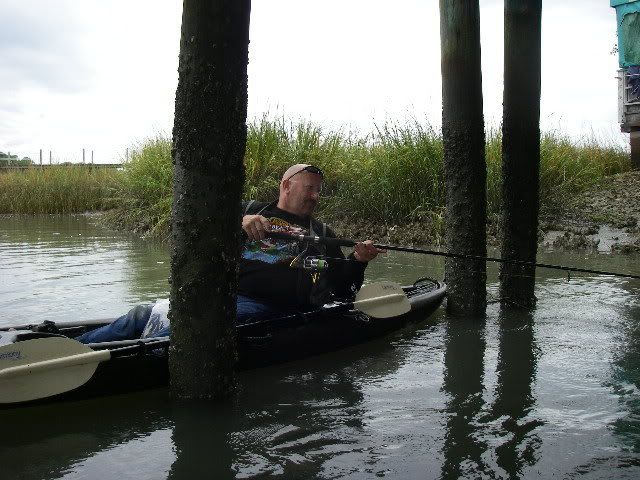 And then there's Dustin, who caught himself a few Sheeps, along with this nice keeper…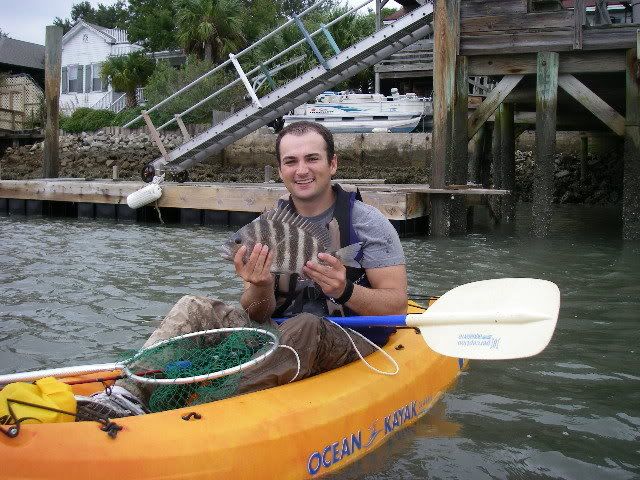 About Dead Low Tide, we switched gears, and went across the river into a nasty headwind, to investigate the rest of the inshore scene. I was raining pretty steady by now, and blowing like hell, but we fished on…Pitching Jigs.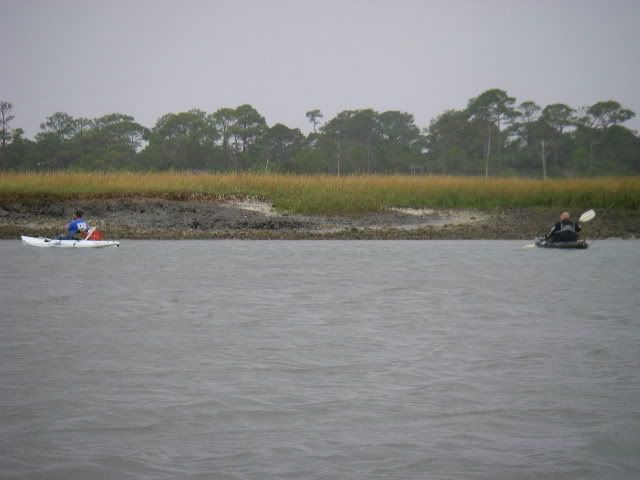 Dustin, In a fishing Frenzy, or was it Fishing in a Frenzy…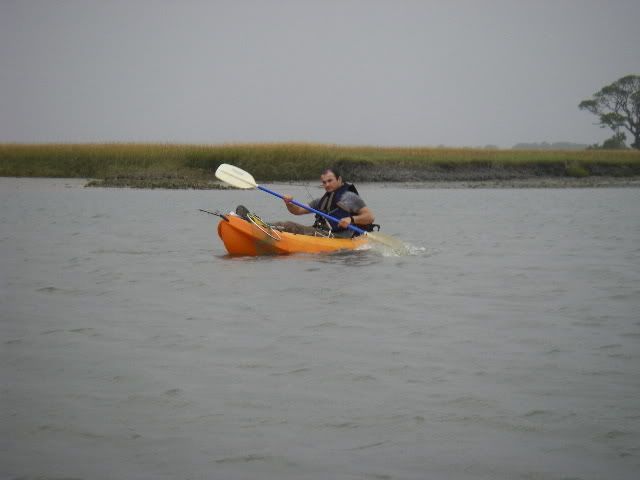 Dustin got 2 nice Whiting on artificials , and I rounded out my day with this little Rainstorm Redfish…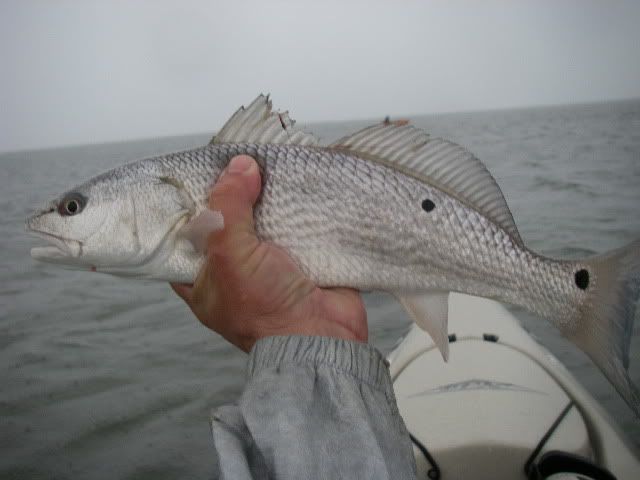 Mother Nature finally ran us off about 1530, but we didn't do too bad, considering that we were the only fools I saw fishing, and we probably should have caught NOTHING all day.
Sometimes it pays to GO ANYWAY!